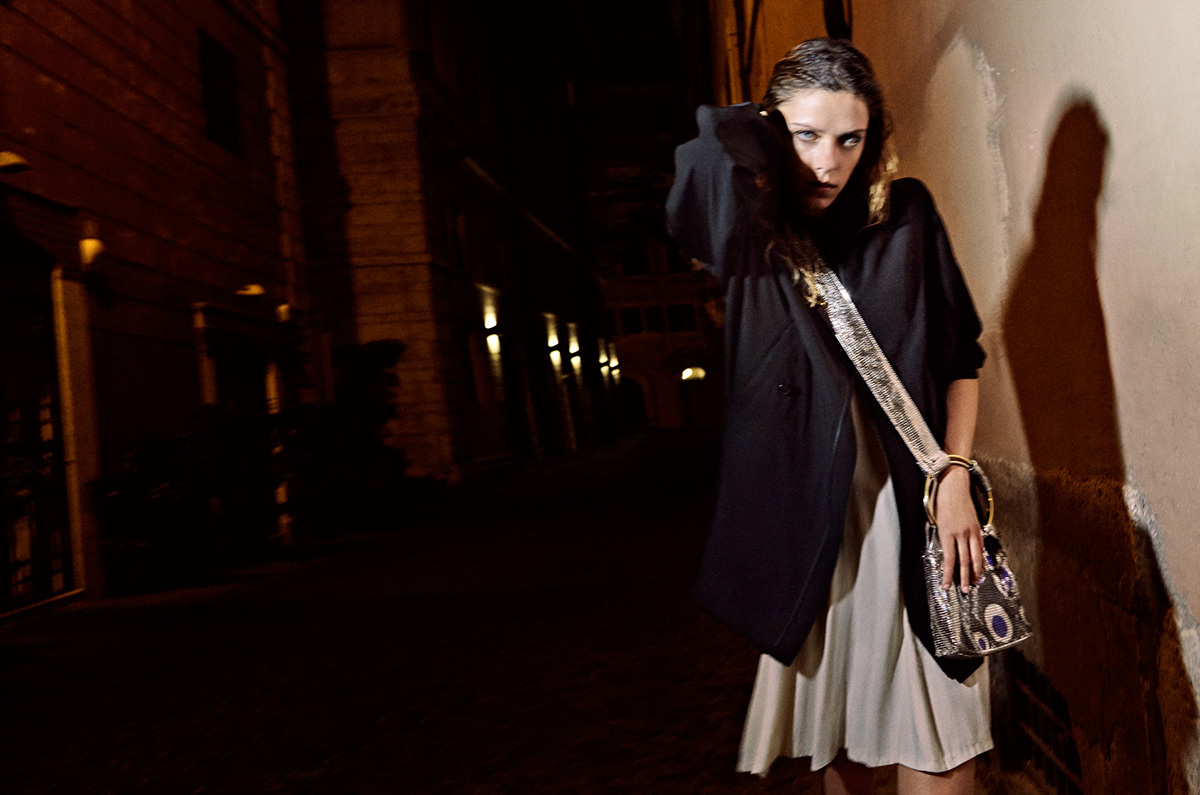 Limited edition
Metal Mesh
Special items
A Limited Edition, delivered in 100 total and numbered pieces.
The "paparazzi" inspired shooting, with an always cinematically beautiful Rome as a background, perfectly recounts the essence of our most authentic hymn to creativity and craftsmanship.
These items were first launched back in 2006, being awarded first prize on the occasion of "WHO IS ON NEXT" creative competition by Vogue Italia and Altaroma.